Doctorate's Attire - ALL SALES FINAL
Doctorate Gown
Our Price:

$59.95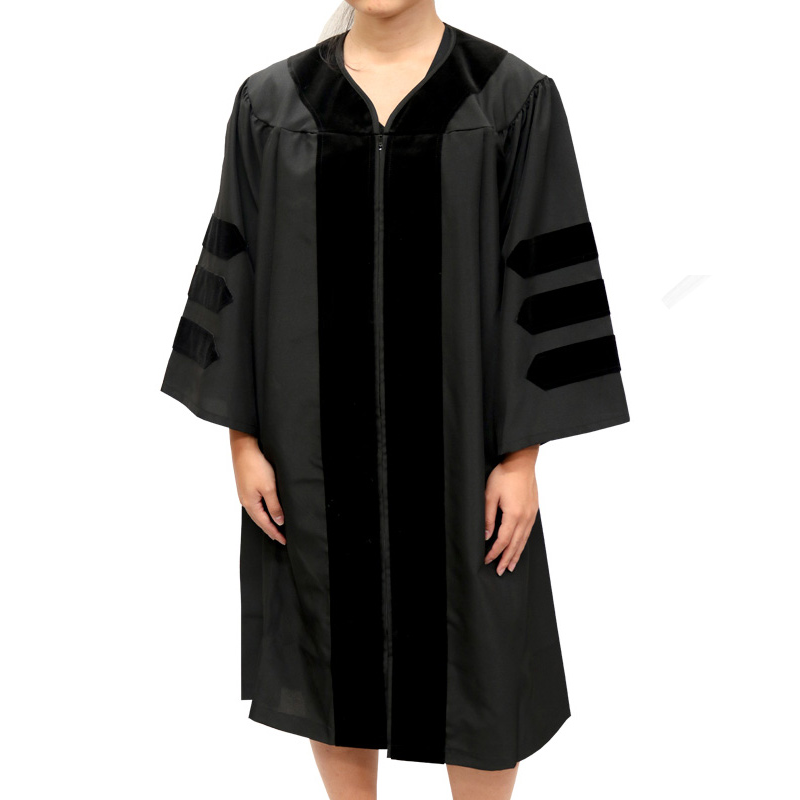 enlarge image
Product Description
Gowns can be purchased as a set or ala carte. A gown set includes: one gown, one cap, and one tassel.

Please select your gown and add it to your cart. You will also need to add your cap and tassel separately to your cart.

To receive the set bundle pricing, please enter code "grad2021" at checkout. All 3 items - gown, cap, and tassel - need to be in cart to receive discount for set. Promo not valid with Law School Tam and Tassel sets.

For all Phd graduates, please select the Phd Black tassel color only.
For all Law School graduates, please add the Tam & Tassel Set - Law School to your cart as well.

Grad merchandise is NOT eligible for pick up at other locations other than the Manoa Bookstore.


GOWN DOCTORAL BLACK RENEW
Customers who bought this item also bought
Have you looked at these?