Maui College Men's Apparel
2020 HI Pride Shirt ($6.95 w/ Student ID)
Our Price:

$14.95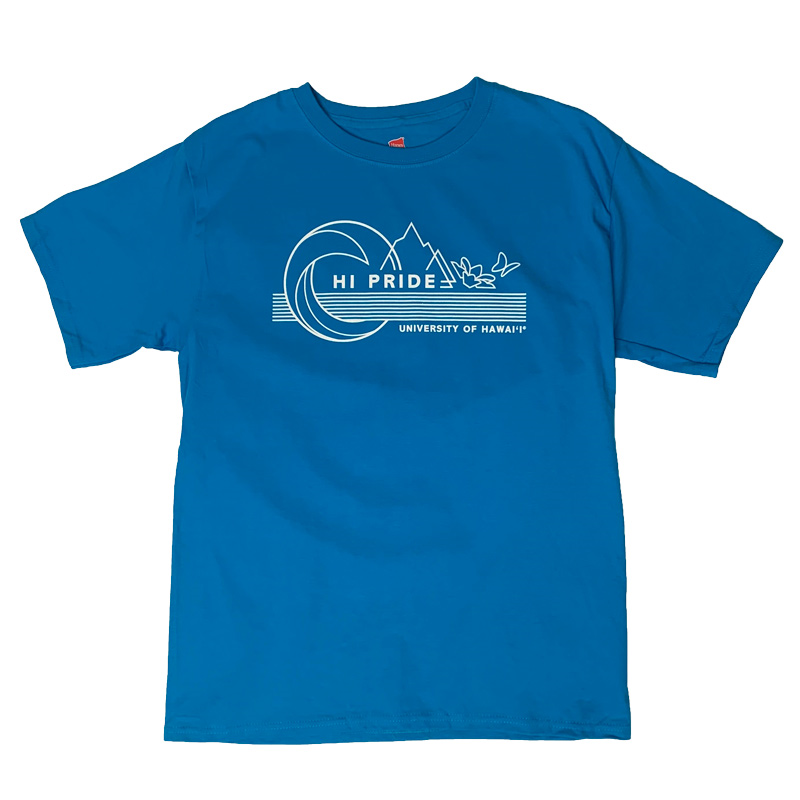 enlarge image
Product Description
To receive your student discount, please enter your student ID# in the "Special Instructions" field at checkout. The discount will be applied to first t-shirt at processing.

Get back-to-school ready with this year's student-designed 2020 HI Pride T-shirt available exclusively online at University of Hawai?i Bookstore System. This year's HI Pride T-Shirt Design Contest winner is Deborah Yuan, a marketing major at UH Manoa.

With a record number of entries this year, Yuan beat out the competition and received more than 400 votes. Her original HI Pride design depicts the connection of nature's cycle with a linear graphic of water flowing from mountains to the sea. "Hawai?i is a place where we truly feel the power of connection—the bond to people and nature. To me, HI Pride reflects pride in that connection," Yuan said.